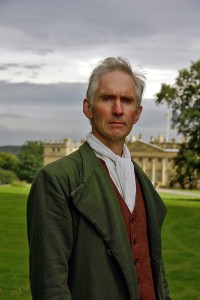 My artistic work is inspired by early photographic history and by landscape. My projects represent a continuing enquiry into early visual culture and the legacy of Romanticism. Solo exhibitions include Ways
to the stone house at Brontë Parsonage Museum 2012, Walking Out at Huddersfield Art Gallery 2009 and Follow a Shadow at Impressions Gallery 2003. I contributed to the Mercer Art Gallery, Harrogate survey
Art and Yorkshire – From Turner to Hockney 2014 and the ACE touring exhibition Alchemy  2006-7, and was one of 4 artists commissioned for the North Devon art-science project Confluence 2011-12. The award
of a NESTA Research Fellowship in 2006 enabled me to develop a new strand of work as performer/lecturer.  I was long-listed for the Northern Art Prize 2011-12.
I work professionally as a photographer and filmmaker, specializing in landscape, stage productions and museum & gallery installations. I am active in school education, and run workshops in galleries and museums.
I am a co-founder of Whitestone Arts, a producing organization and research base near Haworth, West Yorkshire
Featured Works
This was the culmination of my 12-month residency with the Watershed Landscape Project, and presented video installations, a display of landscape photographs taken on...

Confluence was a 12-month project with the North Devon Biosphere Reserve, i-Dat and Beaford Arts exploring the uses of new technology for environmental data collection....