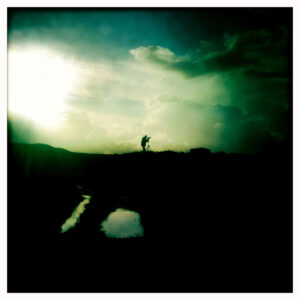 As a photographer and filmmaker I am interested in landscape and the natural environment. I have created several exhibitions looking at rivers and coastlines, and I worked with the late Professor Jay Appleton on a show exploring his Prospect-Refuge theory of landscape aesthetics. Current work focuses on lines of communication, the roads and rivers that cross boundaries and span centuries.
A NESTA Fellowship enabled me to develop a parallel strand of work in performative lecturing, and I have delivered talks, walks and events on landscape history, early photography and 19th century visual culture. My silhouette portrait workshop has run at diverse venues including Latitude Festival, Tate Modern, Harewood House and Burlington Arcade (for London Fashion Week). A companion photo-silhouette workshop visited the V&A in their Friday Late series.
I work as a professional photographer in the areas of Landscape, Museum & Gallery, and Theatre.
I am a co-founder of Whitestone Arts, a research base and producing company near Haworth.