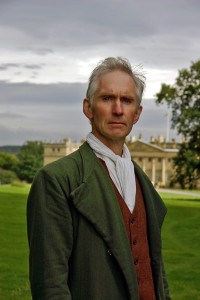 As photographer and filmmaker I am interested in landscape and environmental change. I have created a number of exhibitions looking at rivers and coastlines, and I worked with the late Professor Jay Appleton on a show exploring his Prospect-Refuge theory of landscape aesthetics.
A NESTA Fellowship enabled me to develop a parallel strand of work in performative lecturing, and I have delivered talks, walks and events on landscape history, early photography and 19th century visual culture.
I offer educational workshops in basic photography, video-making and silhouette drawing. My silhouette portrait workshop has run at diverse venues including Latitude Festival, Tate Modern, Harewood House and Burlington Arcade (for London Fashion Week). A companion photo-silhouette workshop visited the V&A for their Friday Late series.
I have co-curated exhibitions at South Square Gallery and the Brontë Parsonage Museum, and a Symposium on landscape and literature at BPM.
I am a co-founder of Whitestone Arts, a research base and producing company near Haworth.
Featured Works
The 2016 Capability Brown season at Harewood House has included my film installation North & South, a camera obscura created with curator Nicola Stephenson, and...

This was the culmination of my 12-month residency with the Watershed Landscape Project, and presented video installations, a display of landscape photographs taken on...

Confluence was a 12-month project with the North Devon Biosphere Reserve, i-Dat and Beaford Arts exploring the uses of new technology for environmental data collection....