Installation at Project Space Leeds as part of the contemporary group show Town & Country, 2009 during which I was artist in residence on the No.36 bus between Leeds and Harrogate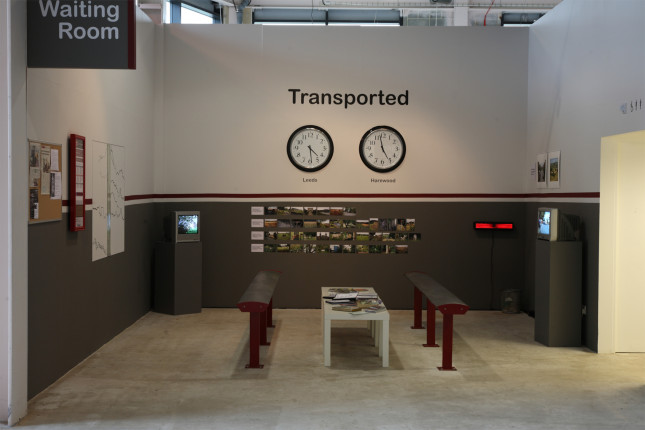 A bus station waiting room was constructed to house the outputs from my residency. These included passenger surveys conducted on bus journeys, a photographic record of country walks taken from rural bus stops, a traveling text display of named stops on the journey, maps, timetables and transport magazines, and film of a high speed bus journey from Leeds to Harrogate.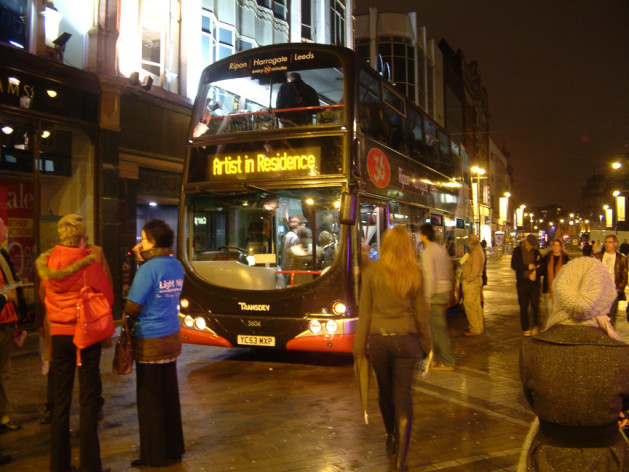 Parts of the exhibition were restaged on a 36 bus in Briggate for Light Night 2009.
A radio interview about the residency was broadcast on BBC Radio 4's You and Yours in September 2009.