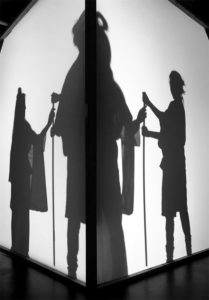 Old School Room, Haworth
3 – 11 November 2018

Stormy House/Arashi no ie is a walk-in video and sound installation by Whitestone Arts and 59 Productions that immerses visitors in text fragments and hauntings from the ghost world of Wuthering Heights and a parallel world of kaidan (Japanese ghost tales). The uncanny elements of Emily Brontë's novel are explored in an extended comparison with these ancient stories, which were collected and translated around 1900 by Greco-Irish author Patrick Lafcadio Hearn. Emily located her childhood imaginary Queendom of Gondal in 'the North Pacific Ocean', making Japan a plausible location for her imaginary landscape. The coincidence was too good to ignore – something Einstein might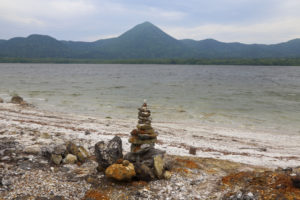 describe as 'spooky action at a distance'.
In a space inspired by a Japanese tea house, visitors find themselves between two writers and their writing rooms. Their words and drawings are the source of the immersive experience, which plays out in the form of multiple projections across several screens.
The idea for Stormy House originated in a workshop with Opera North Projects in 2014. In 2017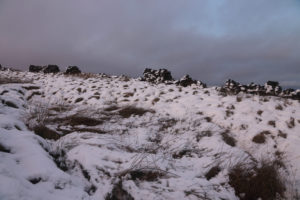 Whitestone Arts visited Japan to meet possible collaborators and explore the landscape of rural Honshu. In June and July 2018 we hosted visits by the celebrated calligrapher Misuzu Kosaka and the Butoh dancer Ima Tenko, creating material for our video installation and working with classes at Haworth and Copthorne (Bradford) Primary Schools. A day of Japan-related activities curated by Whitestone Arts, including a tea ceremony conducted by Ayaka Morinoto, took place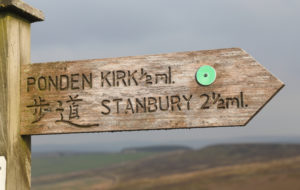 at the Brontë Parsonage Museum on 1 July. This, and our November premiere in Haworth form part of year-long celebrations for Emily Brontë's bicentenary.
Our partnership with 59 Productions brings world-class creative and technical expertise to the project, with future touring tbc.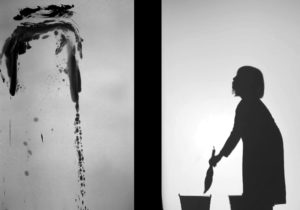 In the depths of the Dark House and shadows, we placed Woman, marking her as the whitest of beings; but only the face and hands. The teeth were painted black, the lips green-black, the eyebrows shaved. She was as a spectre: might not the Darkness have emerged from her mouth and black teeth, from the black of her hair, like the thread from a great Earth Spider?
Tanizaki: In Praise of Shadows

Stormy House/Arashi no ie has been created by Judith Adams,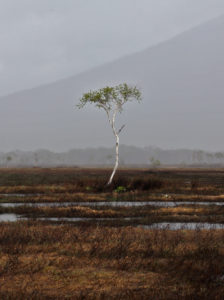 Stacey Johnstone and Simon Warner in collaboration with Misuzu Kosaka, Natsuko Toyoshima, Ima Tenko, Riko Murakami, Ayaka Morimoto, Aaron White and Zoe Katsilerou.
An installation by Whitestone Arts and 59 Productions, in partnership with Brontë Parsonage Museum and Theatre in the Mill. It is supported by Arts Council England, British Council, Bradford Metropolitan District Council, The Japan Society and Wabi Sabi Design.
Further details: whitestonearts.co.uk/arashi-no-ie-2018-2020/